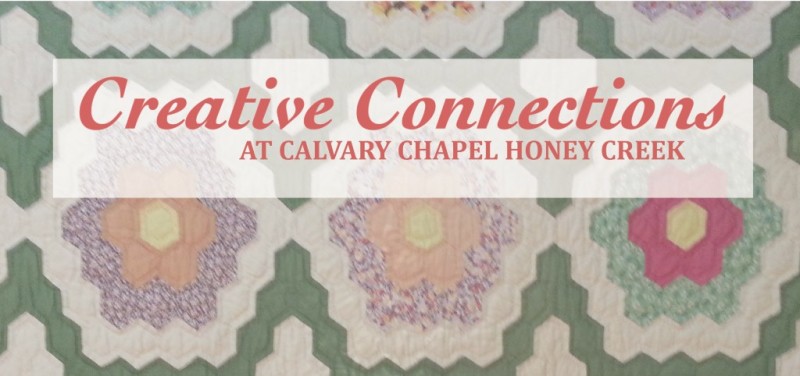 Creative Connections 
Creative

Connections

is a community-wide monthly gathering. We hope you will join us as we meet to make new friends and to sew quilts for people who might need them (such as someone who is sick, having a baby, or needing some comfort).
​
We also work on other crafts like handmade cards, scrapbooking, and seasonal crafts. Additionally, feel free to bring your own unfinished project to work on.
​
We supply the materials for the quilts as well as all the instruction. No experience is necessary! Bring a finger food to share.
​
If you know of someone who would be encouraged or comforted by receiving a quilt, please contact us.
​
CONTACT:

Nancy Gemaehlich
                      nkgemaehlich@aol.com
                      (214) 856-7836
​


LOCATION:

Calvary Chapel Honey Creek
                        115 West Street
                        Celina (actually in Weston),                            TX   75009
​


TIME:

6:00 - 9:00 p.m.


​


2nd FRIDAY of each month


​
​​

​​